Pastor Branden Jones is the Lead Pastor of Uplifted Community Church and dedicated to a community, serve team, kingdom focus with a vision of "Being the Hands and Feet of Jesus". Pastor comes from a strong Pentecostal family heritage that began with his first Pastor, Grandfather, the late Rev. Vester Clevenger. Pastor Branden has more than a decade of doctrinal and musical teaching which enables him to use his God given gifts to reach others with humor, humility, sincerity, and strength. He completed his ministry training in 2017 and received his Minister's License through the Church of God of Prophecy. He is a dedicated husband, father, anointed speaker, singer and musician. Although Pastor is a New England Patriots fan, don't hold that against him. We promise UCC has plenty of football fans working with him to show him the straight and narrow path. All kidding aside, Pastor is a huge sports fan of the Cincinnati Reds and the Ohio State Buckeyes, but even greater than that is his love for the Lord, his family and the church. Pastor Branden is married to his favorite cook, Sister Ashley and is a loving father to "his girls" Aleah and Gracelynn. He never knows a stranger and at UCC you enter as a guest but you leave as FAMILY.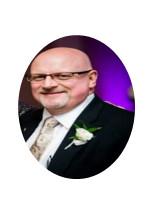 Executive Pastor Jeff Clevenger

The role of the Uplifted Community Church Executive Pastor is to assist the Lead Pastor in ensuring that the strategic ministry objectives of the church are effectively and efficiently attained. The Executive Pastor supports and supervises the ministry staff, assisting them and being a resource to them in order to execute the vision set forth by the Lead Pastor in conjunction with the Pastoral Leadership Team.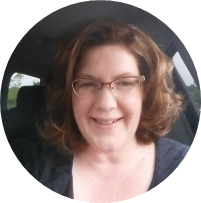 Administrative Director
Jennifer Osborne

The role of the Uplifted Community Church Administrative Director is to manage the day to day administrative functions of UCC, including visitor processing, maintaining office resources, banking, mail, updating and maintaining church records, retail sales and church finances, and the provision of administration support of pastor staff and ministries. The Administrative Director functions as the church's Chief Operations and Financial officer.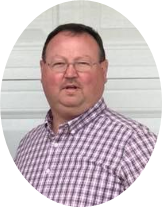 Head Usher/Greeter Barry Pence
The role of the Uplifted Community Church Head Usher/Greeter is to assist in preparing the facility before services. They are responsible for greeting members and visitors with a smile and make them feel welcomed to the church. They are to assist in helping individuals find seating, distribute materials related to service, receive tithes and offerings and respond to any emergency that may arise during the service. Assist visitors to find necessary areas of the church, such as, classes, nurseries, restrooms, etc.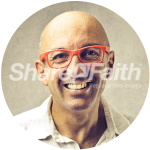 Media Director Charles Osborne Jr.

The role of the Uplifted Community Church Media Director is to lead the growth and development of video, lighting, audio, technology and staging at UCC as part of all worship experiences and special events through the ongoing development of media personnel and volunteers.